Contact Cherri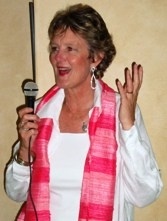 If you are interested in finding out more, please feel free to send an email , or give me a call . E-mail is preferable, as I may not be readily available on my cell as I will be coaching. If you leave a message I will get back to you within 24 hours.
My office is at my home,
9 Vlei Rd,
Hilton,
KZN,
South Africa.
Tel: +27 (0) 33 343 4686
Cell: +27 (0) 82 801 8961
email: cherri@lifevision.co.za
Or use the form below to send us an email:
If you are interested in Corporate coaching, please contact me- We havea programme that combines coaching with uplifting members of NGO'a and charities.